Make the most of your budget

Building your new home is an extremely fun and exciting process, but sometimes we fall into the trap of spending our money on the the things we don't necessarily need. Proper home design is the key to maximizing what you get out of your budget, and here is how.
If you are considering on embarking on the journey of building a new home this year, then you know building costs can add up quickly if you're not careful. There are several design and construction choices that will affect the cost of your project, and it is essential to be wary of these to avoid exceeding your budget, or being left disappointed.
To help, keep the design and construction considerations below in mind  – they'll have a big impact on your budget.
Size does matter
Clearly, the size of your home can increase or decrease the cost to build drastically, so we suggest considering building either a smaller or simpler home. If you do not require a large home with multiple bedrooms and living areas, then you can opt for a smaller home and can focus on interesting design details you desired at the concept stage, such as niches in the bathroom, or a bar in the open plan living.
If you require a larger home, whether it is for your profession or family, it would be wise to make the design simpler, to minimise the any additional costs. Be strategic in the details you would like to keep; think which are most useful for your day-to-day life. If you design a large home just for the sake of it, then you may lose several of your much loved design details, denying you the pleasure of an amazing bespoke home.
The shape of your home
When deciding the shape of your home, considering keeping it to a very simple shape. The form of your home will have a rippling effect over the whole construction process, so choose wisely and you will be saving a lot of money and keeping your budget in check! Lowering the amount of twists and turns throughout the shape of your home will allow all the individual trades (carpenters, bricklayers, concreters etc…) to work much faster and more efficiently. When designing the shape of your home, also consider the shape of your block, as you want to get the most out of your land at the lowest cost.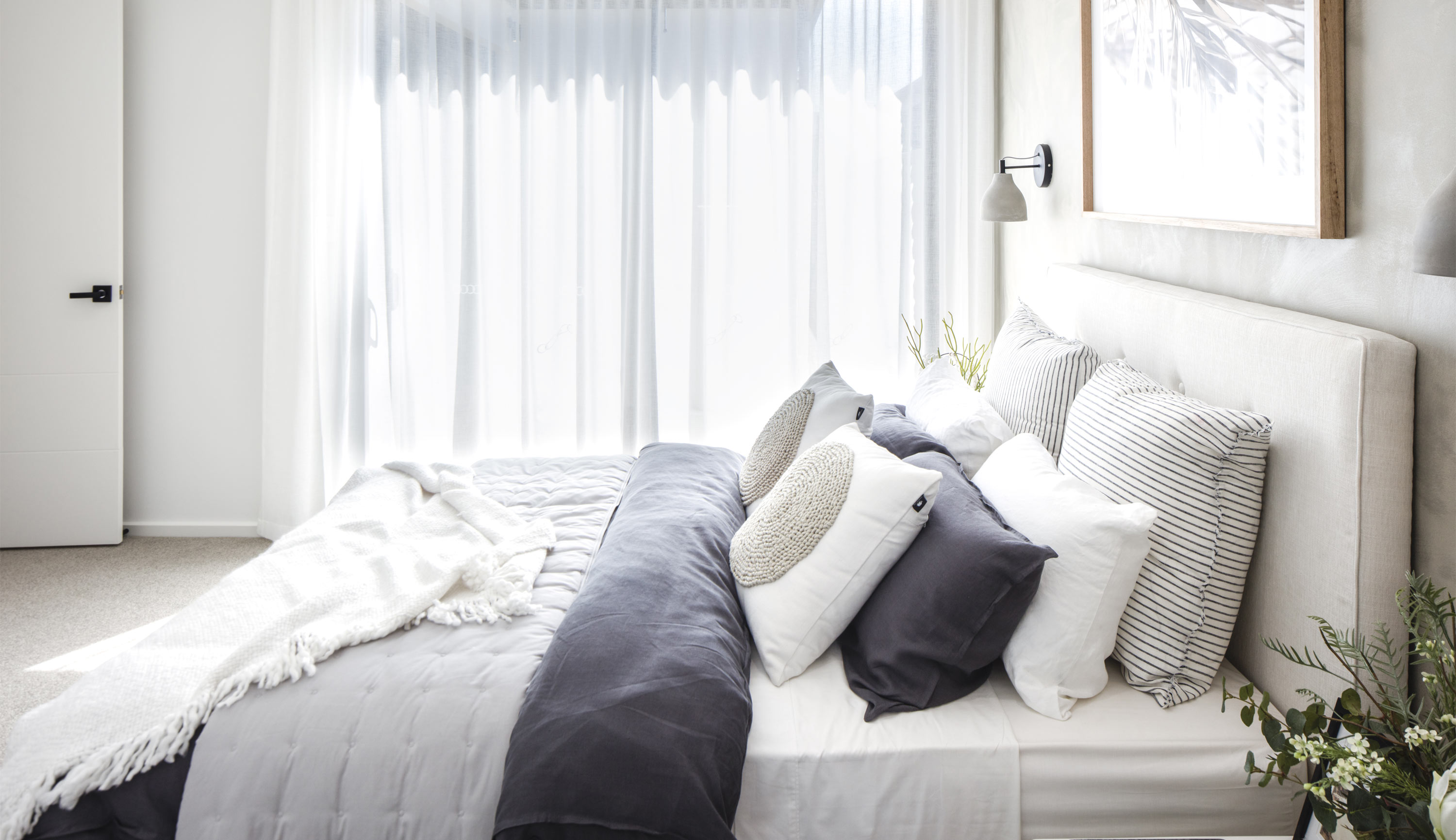 Single vs double storey
Choosing whether to build a single or double storey home is a big decision. There are pros and cons of each, but consider what is more suited to your lifestyle to ensure the home is exactly what you want. A single-storey house has the benefit of all rooms being on one level, which can be beneficial for families with young children who would like bedrooms close, or for elderly individuals who do not wish to navigate up and down stairs. A double storey home will obviously mean that you can fit more home on your block, but will be a more costly option due to increased materials, trades and equipment required for your build.
Watch your materials
It is important to select the materials of your home to suit not only your lifestyle requirements but also your budget. Consider which areas of the home are important to you and your family, and which you can save money on by selecting the cheaper materials. For example, choosing wooden cladding on the facade of your home is a significant cost that may not be necessary for your design. Consider choosing brick or render in striking, modern colours as a cheaper alternative.
Roof design
Even a simple design consideration such as the shape of the roof can create a huge impact on your budget. When selecting your roof think "the fancier the hat, the more expensive it is." This means that the more intricate and interesting you choose the design of your roof to be, the more of your budget it is going to soak up.
It's always a good idea to come up with a list of priorities for your new home, to see what's really important to you.  Then when it comes time to make the hard decisions, you will know what items can go on the cutting room floor and what you simply cannot live without.