Planning your visit to our display homes

Display homes are a fabulous resource of inspiration for any new home buyer and visiting them is a vital step in the building process. They are a space where you can touch and feel the end result of your new home and where you can visualise exactly how your dream home will look. The better prepared you are for this process the more you will get out of your visit, so we have created this easy guide for negotiating our display homes with ease.
Before your visit
1. Research
The starting point before visiting one of our displays is researching our designs to ensure that you get the most out of our displays. Think about what sort of home will suit your needs and lifestyle, and which homes have the features that best fill these requirements. Look at the different homes we have on display in the various locations throughout South Australia. You can even use the handy 3D home tours application to get the gist of what our homes are actually like before you visit. Doing this research ensures that you know what features to look out for on your display home visit, to confirm whether or not they are a must-have inclusion in your new home.
Tip! Write down the features you think you might require in your ideal home and bring this on the day.
2. Plan your time carefully
Make sure you carefully plan your trip to ensure you have enough time to visit the homes you wish to see. Start by checking Google maps to get an idea of where the display homes are located in relation to each other. It is wise to allocate at least 30 minutes to each home: 20 minutes to look through the display, and 10 minutes to ask the Building Consultant any questions. Don't make the mistake of allocating too many visits on the same day as this can be overwhelming and it's highly likely you will not remember much at all!
Don't forget to include our MyChoice Design Studio on your list of locations to visit. Here you can browse a huge range of products and inclusions to see exactly what is offered in your new home. Your eyes will be opened to the world of choice available and the high quality products used when you build with Weeks.
3. Pack the essentials
There are a few essentials that will come in handy for your visit to our display:
Smartphone with a camera
Pen and notebook
Measuring tape
Bag to carry brochures
Plenty of food and water
A camera will come in handy to take pictures of what you like and dislike about the home. It gives you something to draw upon when detailing your own floor plan and visualise what you can alter come the design stage. The other essentials will ensure you remain organised to get everything out of your visit, and the food and water will make sure everyone stays happy over the duration of your day!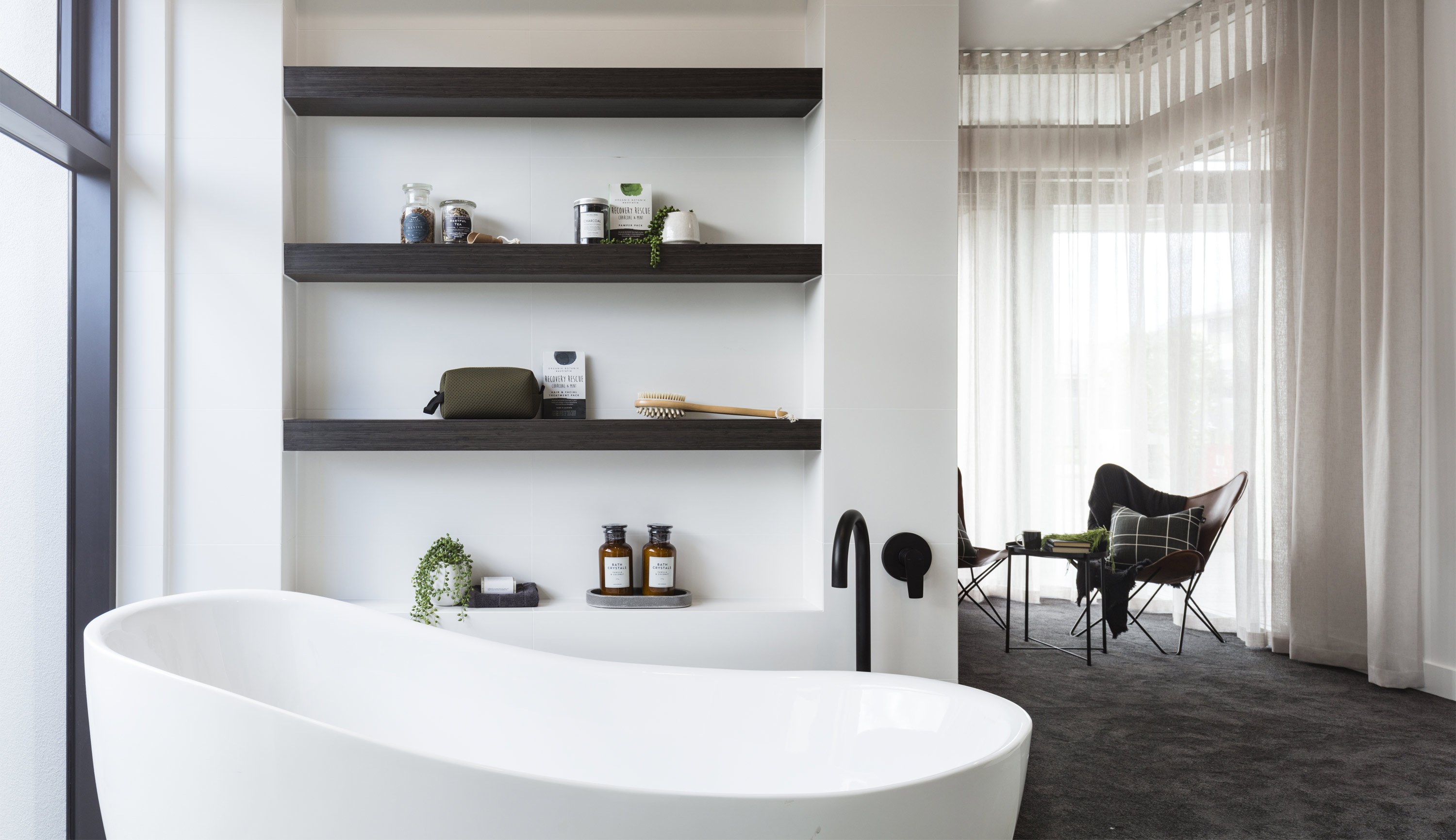 During your visit
1. Take many notes and photos
There is so much to take in when visiting our display homes, so be sure to make extensive notes on everything you have seen, and further back your notes up with photos. This will ensure that you won't forget anything you've seen, enabling you to refine your floor plan design to perfection.
Tip! Take photographs of the fixtures, fittings and furnishings to inspire you at the Selections stage! 
2. Continually ask yourself questions
Take your time in each of the spaces and ask yourself the following:
Does the design/layout suit the way you and your family live?
Do the rooms flow together in a way you like?
How would you lay out your furniture in the spaces provided?
Can you section off areas for noise and temperature control?
By asking yourself these questions while looking through the display home, you will start to accumulate a better understanding of what requirements you are looking for in a home, and also what homes are suited to your individual taste.
3. Ask the Building Consultant questions
Be aware that different displays reflect different Specifications and inclusions, so be sure to know what each home is showcasing. Building Consultants are there to answer any questions that may arise as you walk through the home, so don't be afraid to raise queries with them! Talking to them will allow you to get a sense of our service, as well as deepening your knowledge of the home designs, inclusions and building process in general. You may like to ask:
If you have already purchased land, what home designs would suit it?
What is included in the base price?
What house and land packages are available in your desired area?
What promotions are currently on offer?
What is the total cost of the specific display home?
What other choices of materials and finishes are available?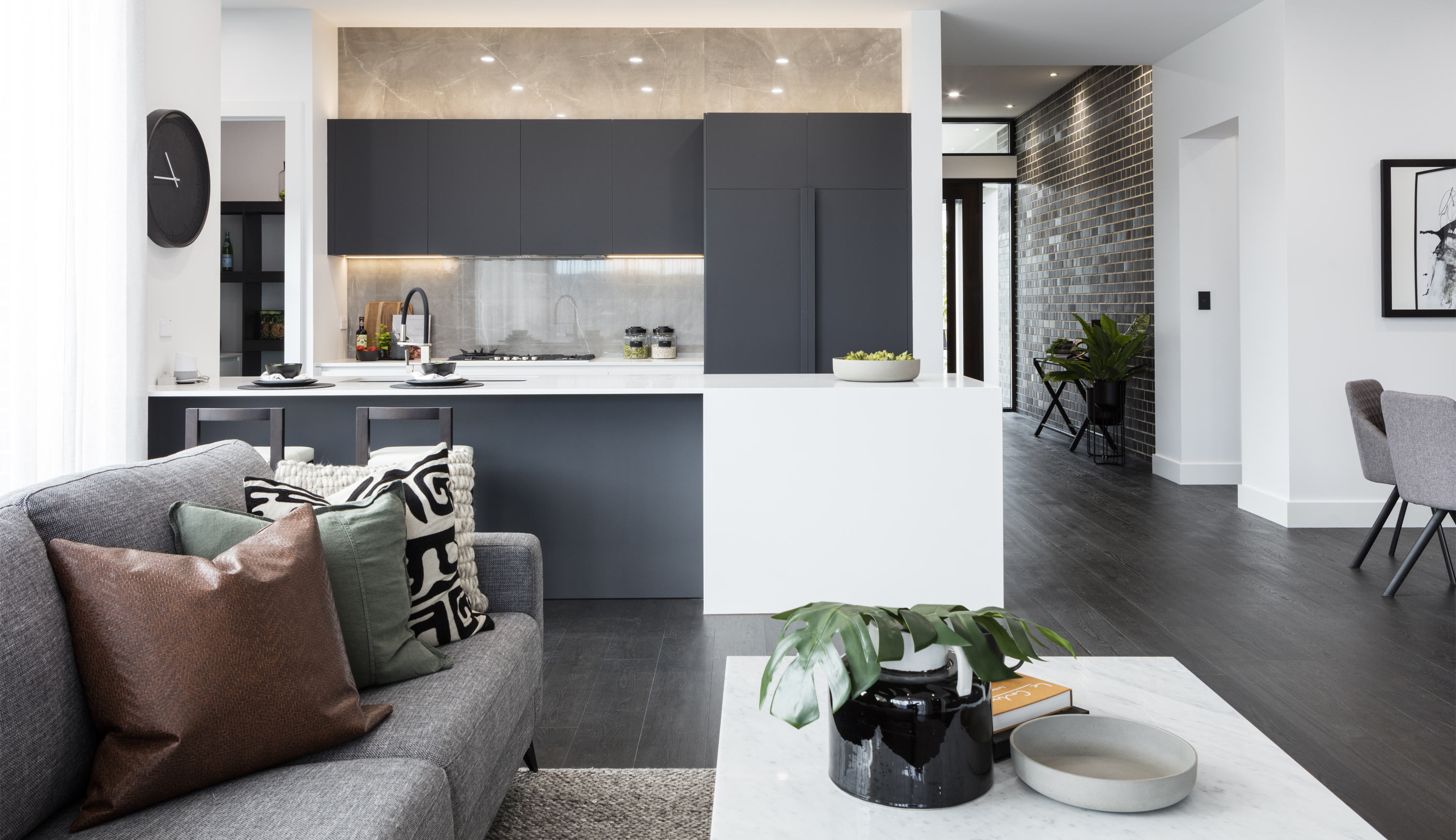 After your visit
1. Review each display
After viewing each home it is a good idea to write extensive notes on your final thoughts and to debrief with your family or friends while it is still fresh in your mind. In doing so, you do not run the risk of getting the displays mixed up!
Tip! Rate each home against each of the requirements you are looking for in your home. 
2. Make time for a second visit
If you think you have settled on which design you wish to build, consider a second visit to that display home, or the home that has the most similar features, in order to confirm your decision. 
Happy planning and we'll see you soon!