Address & Contact Details
Open Hours
Monday, Wednesday, Saturday & Sunday 12 - 5pm
Display Home Enquiry
Get in touch and let us help to make your dream home a reality.
Discover Different.
View our Stunning Display Homes in Angle Vale
Our Angle Vale Display Homes showcase two brand new, four bedroom home designs, the Kingsford and the Riverglen. If your family is reaching that stage where everyone is craving their own private retreats, open plan living and separate entertaining zones, the Kingsford may be the ideal solution. Alternatively, if you're looking for a home design to sit on a larger country lot with indoor/outdoor living and separate entertaining zones, the stunning Riverglen may be the perfect family home for you.
Don't wait any longer to find your dream home! Schedule a visit to our Angle Vale Display Homes today and experience these beautiful homes in person. If you're looking for a display home for sale in Angle Vale, get in touch with our friendly team for more information.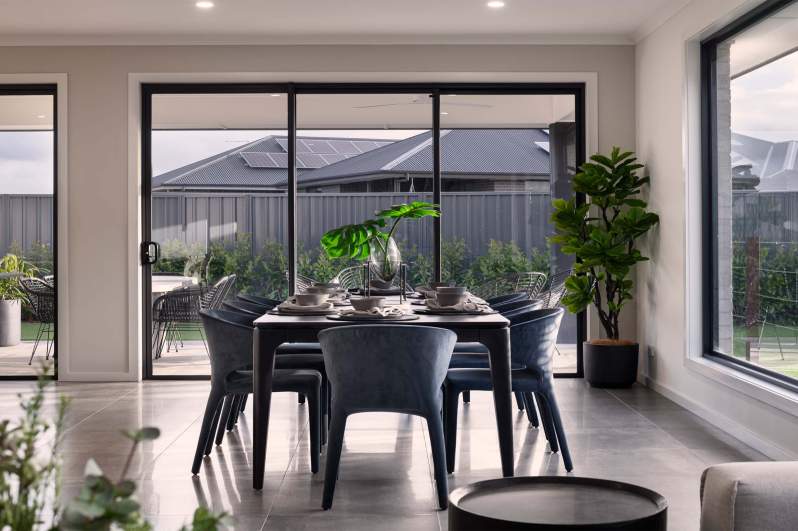 Build and Save: Let Weeks Homes Cover Your Interest
Looking to build your dream home? Weeks Homes offers a unique opportunity to save on mortgage interest while bringing your vision to life. With our Build and Save program, we cover up to $12,000 in interest* during the construction phase. Take advantage of our extensive experience, commitment to customer satisfaction, and wide selection of floor plans. Start building your savings and create a home that reflects your style with Weeks Homes.