Address & Contact Details
Open Hours
Monday, Wednesday, Saturday & Sunday 12 - 5pm
Display Home Enquiry
Get in touch and let us help to make your dream home a reality.
Discover Different.
What You'll Find at Our Mount Barker Display Homes
Experience the epitome of perfection at our display village in Mount Barker, where the magnificent Mintaro 27 awaits. This brand new four-bedroom home design is meticulously crafted to fulfill every requirement on your checklist.
If you and your family are seeking a home that offers a seamless blend of comfort and functionality, look no further. The Mintaro 27 boasts a spacious open living space, a dedicated home theatre, and an additional study zone for the kids, ensuring everyone has their own sanctuary within the home. Not only is this home ideal for day-to-day living, but it also excels in entertaining. The expansive attached alfresco area and generous living areas provide ample space to host gatherings and create lasting memories with loved ones.
To truly appreciate the perfection of the Mintaro 27, we invite you to visit our Mount Barker display homes. Prepare to be captivated by its charm and sophistication. Whether you're interested in exploring other stunning display homes in the Adelaide Hills or considering house and land packages in the area, we have you covered.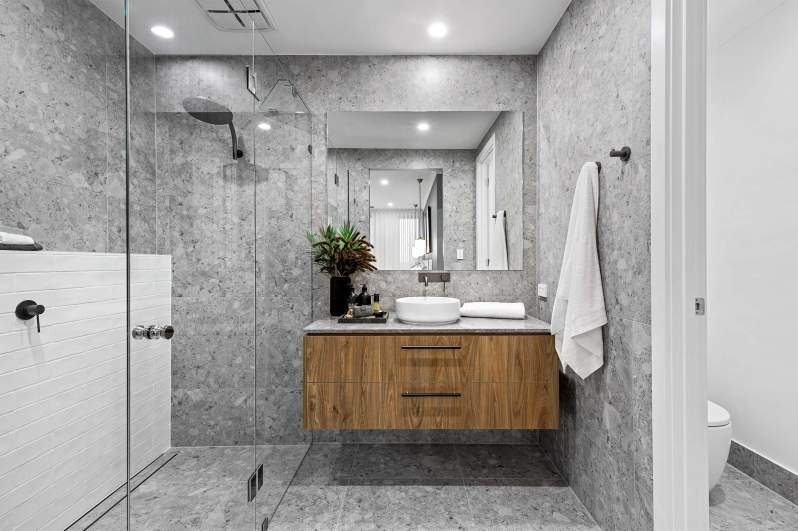 Save on Mortgage Interest with Weeks Homes
Building a home shouldn't break the bank. At Weeks Homes, we understand the importance of affordability without compromising quality. That's why we offer our Build and Save program, where we pay up to $12,000 in mortgage interest* while you build your dream home. With our team of professionals guiding you through the process, you'll experience transparency, efficiency, and attention to detail. Start building your savings and let Weeks Homes turn your vision into a reality.